"In their graceful efforts these brightly costumed tumblers, acrobats, cyclists, jugglers and clever clowns provide 90 minutes of family fun that infuses springtime in New York with an extra measure of joy." – New York Times
Defying gravity with amazing displays of contortion, flexibility and control —The Peking Acrobats push the limits of human ability. Daring maneuvers atop a precarious pagoda of chairs. Incredible trick-cycling. Precision juggling. Awe-inspiring tumbling, somersaulting and gymnastics. Rich pageantry. With a time-honored tradition rooted in centuries of Chinese history and folk art, The Peking Acrobats ignite delight from astonished audiences from around the world and of all ages.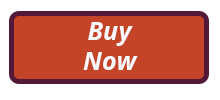 The presentation of The Peking Acrobats on February 27, 2023 replaces Golden Dragon Acrobats, which was previously scheduled for March 2, 2023.