Friday, September 30, 2022 8:00PM | Vendredi 30 Septembre 2022 – 20H00
POSTPONED | REPORTÉ
State Theatre
Since the early age of 10, Congolese dancer/singer/songwriter, Héritier Watanabe has been singing and electrifying audiences with his mix of Congolese Ndombolo, soukous and rumba music. Captivating and charismatic, Watanabe's high energy dance music is backed by a full band of singers, dancers, percussionists, guitarist, bassist and keyboard player. Originally from Kinshasa Democratic Republic of the Congo, Watanabe first rose to prominence as a member of Wenge Musica Maison Mère, leaving the group to release his first single in 2016. Since then, Watanabe — recognized as one of the world's most prominent and popular Congolese singers of his day — has been performing at venues and festivals around the globe.
Depuis l'âge de 10 ans, le danseur/chanteur/compositeur congolais Héritier Watanabe chante et électrise le public avec son mélange de musique congolaise Ndombolo, Soukous et Rumba. Captivante et charismatique, la musique de danse pleine d'énergie de Watanabe est accompagnée par un groupe complet de chanteurs, danseurs, percussionnistes, guitariste, bassiste et claviériste. Originaire de Kinshasa,  République démocratique du Congo, Watanabe s'est d'abord fait connaître en tant que membre de Wenge Musica Maison Mère, quittant le groupe pour sortir son premier single en 2016. Depuis, Watanabe – reconnu comme l'un des chanteurs congolais les plus en vue et les plus populaires de son époque – se produit dans des salles et des festivals du monde entier.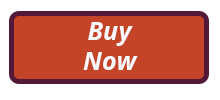 Achetez