New England Fights is coming to Merrill on February 8th at 7pm.
PROFESSIONAL
155*Title Manny Bermudez 14-2 (SSSF) vs Bruce Boyington 17-11 (Titan)
155 Josh Harvey 7-0-1 (VisionQuest) vs Jesse Erickson 9-8 (CMBJJ/Recon)
265 Ras Hylton 4-3 (First Class) vs Brad Lee 0-0 (Paladin)
205 Buck Pineau 1-6 (Independent) vs Justin Burrill 3-2 (SSSF)
160 Keegan Hornstra 4-11 (Evolution) vs Ryan Cushing 0-0 (Ind)
145 Jacob Deppmeyer 0-0 (First Class) vs Carl Langston 0-4 (Young's)
AMATEUR
170 Mike Bezanson 4-0 (Kaze) vs Greg Ishihara 2-1 (Recon)
170 Jason Landry 2-1 (Team Landry) vs Dustin Carrier 0-0 CMBJJ)
165 Austin Hamilton 0-1 (Independent) vs Garry Carr 2-1 (CMBJJ)
165 Mike Murray 2-1 (Foundry/Camden) vs Tim Birkenhead 1-0 (SSSF)
158 Brian Cosco 5-8 (Redline) vs Nate White 4-0 (CMBJJ)
155 Mohammad Al Kinani 7-1 (Evolution) vs Andy Rivera 1-1 (Vickery)
155 Justin Kangas 0-2 (First Class) vs Joe Howard 2-3 (CMBJJ)
145 Henry Clark 5-5 (Recon) vs Taylor Bartlett 2-2-1 (CMBJJ)
125 Dillon Henry 0-2 (First Class) vs Caleb Austin 3-0 (CMBJJ)
Please Note: Fight card and lineup subject to change. Check here for latest updates.
At the top of the card is one of the biggest fights to ever take place regionally in New England. Bruce "Pretty Boy" Boyington (17-11) faces Manny "The Bermudez Triangle" Bermudez (14-2) for the vacant NEF Professional Lightweight Title. Boyington held the championship previously, choosing to vacate it in order to sign with national promotion World Series of Fighting in 2016. Bermudez is a veteran of the Ultimate Fighting Championship (UFC), having gone 3-2 in the Octagon before being released by the promotion last fall.
In the co-main event, Jesse "The Viking" Erickson (9-8) takes on Josh "Hook On" Harvey (7-0-1) in a lightweight contest that features two of Maine's biggest fan-favorites. The fight will be Erickson's twenty-second with the promotion – the most of any fighter to compete for NEF. Harvey is one of the region's top prospects, and he currently holds the NEF Professional Featherweight Title.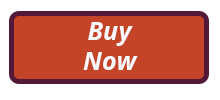 Check out our New England Fights Playlist, made just for you!
And don't miss all the great shows PortTIX has to offer!