The Incredible George Lopez is coming to Merrill Auditorium in Portland, Maine on September 28th and there are great tickets still available!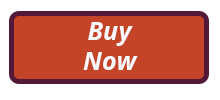 As you prepare for your evening with George Lopez, here are some fun facts that will make your evening even more enjoyable.
George Lopez's best friend is Sandra Bullock! Ms. Bullock helped make sure that his ABC show, "The George Lopez Show" was able to air. She was concerned about the lack of Hispanic-oriented sitcoms on American television and pushed to get a sitcom on television that starred Hispanics without being exclusively about the Hispanic American community. The show ran for 6 seasons and won multiple awards.
In 2002, Lopez became one of the few Latinos to star in a television comedy series, following in the footsteps of Desi Arnaz, Freddie Prinze, and John Leguizamo.
Lopez Tonight was an American late-night television talk show that was hosted by the comedian George Lopez. The hour-long program premiered on November 9, 2009, on cable network TBS. Lopez was the first Mexican-American to host a late-night talk show on an English-language network in the United States. The show featured audience interaction using a high-energy format.
Lopez wrote an autobiography entitled Why You Crying, which was published by the Touchstone/Fireside division of Simon & Schuster, and placed on the New York Times Bestsellers top twenty. The book is co-written by Emmy Award winning writer and sportscaster Armen Keteyian.
Lopez was a featured celebrity golfer in the 2004 Bob Hope Chrysler Classic and the 2004 AT&T Pebble Beach National Pro-Am. Lopez and his pro partner finished third in the Pebble Beach event.
Are you ready for the show? Get your tickets today!