Portland Ovations is bringing the tour of

Cruel Intentions: The '90s Musical

to Merrill Auditorium on

May 9th 2019.
Tickets go on sale to the general public on Friday November 9th at noon!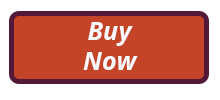 Based on the French novel, Les Liasions Dangereuses, and the classic cult film starring Reese Witherspoon, Ryan Phillipe and Sarah Michelle Geller, Cruel Intentions: The '90s Musical pulls you into the manipulative world of Manhattan's most dangerous liaisons. Featuring your favorite throwback hits by artists like Boyz II Men, Christina Aguilera, REM, *NSYNC, and, of course, Britney Spears, this intoxicating new musical is "the ultimate night out" (Entertainment Weekly). For mature audiences.
This event is presented by Portland Ovations. For over 80 years Portland Ovations has created thrilling seasons of live theater, ballet, jazz, classical music, family events, acrobatics and Broadway Tours in Portland Maine. Portland Ovations is a non-profit performing arts organization in Portland connecting artists and audiences through diverse arts experiences. Connections happen both onstage and off as they strive to make performing arts, theater, music, and dance an integral part of our community. Our unique mix of live performances and more intimate workshops, lectures, masterclasses, and School-Time Performances have delighted, inspired, and educated since 1931. Venues span historic and modern theaters, galleries, and classrooms to ensure the best possible experience for both you and the artists.