How do you amp up the chills on one of the spookiest silent movies ever? How about improvising a creepy organ soundtrack? Listen to hear how truly spooky

Nosferatu

can be.
You can see the entire film with the accompaniment of the Kotzschmar Organ on October 30th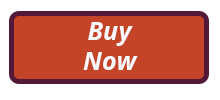 Concert Details:
6:00pm-6:30pm – Children's not-so-scary silent film and costume contest, with prizes! Free and open to the public. This Family Event is not ticketed, tickets are required to stay for the film screening at 7:30pm. FOKO is offering this option because the film Nosferatu may be scary for a younger audience. Come in costume because there will be a children's costume contest on stage of Merrill Auditorium!
7:30pm – Nosferatu film screening with James Kennerley, municipal organist. Prior to screening, James will open with some organ prelude music
Intermission – Teen & Adult Costume Contest
Special Guest Judges:
Mayor of Portland Ethan Strimling
Robin Rilette from Maine Public Classical
Amanda Hill from 207, News Center Maine
The Film: German Expressionist film Nosferatu: A Symphony of Horror. Released in 1922 as the first film adaptation of Bram Stoker's Dracula (with names changed due to studio copyright issues), Nosferatu is as haunting as they come and is still recognized today as one of the most chilling vampire films of all time.
In this highly influential silent horror film, the mysterious Count Orlok (Max Schreck) summons Thomas Hutter (Gustav von Wangenheim) to his remote Transylvanian castle in the mountains. The eerie Orlok seeks to buy a house near Hutter and his wife, Ellen (Greta A Schroeder). After Orlok reveals his vampire nature, Hutter struggles to escape the castle, knowing that Ellen is in grave danger. Meanwhile Orlok's servant, Knock (Alexander Granach), prepares for his master to arrive at his home.
Director: F.W. Murnau
Screenplay: Henrik Galeen from the novel by Bram Stoker
Principal Cast: Max Schreck (Nosferatu/Count Orlok)
Alexander Granach (Jonathan Knock, an estate agent)
Gustav von Wangenheim (Hutter)
Greta Schroeder (Ellen Hutter)
Georg H. Schnell (Westrenka)
Ruth Landshoff (Lucy Westrenka)