Thank you to everyone who joined us for Theresa Caputo
For those that were there and for those that just love Theresa Caputo, The Long Island Medium, here is a very special playlist of great clips for all to enjoy.
 Don't forget to check out the other great shows coming soon!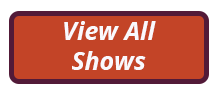 Official Ticket Outlet
PortTIX is the only authorized outlet for tickets to shows listed on this website. Tickets purchased from other sources are not guaranteed to be genuine and are purchased at the patron's own risk. Tickets purchased from other sources can't be reprinted or replaced if lost.
Secure Website
PortTIX has been certified PCI DSS compliant (Payment Card Industry Data Security Standard). The security standard requires enhanced encryption of credit card data, ensuring that patron information is secure.
Buying Online
For the smoothest buying experience, please log in to your account before choosing your seats. If you do not have an account, please create one here.
Tickets may be purchased online up to 1 hour before each event, unless otherwise noted. Tickets may be purchased over the phone or in person until curtain time for most performances.
All sales are final with no refunds or exchanges. In the event of a show cancellation, ticket prices may be refunded at the promoters discretion, but handling fees are non-refundable. Please read our Policies, Terms and Conditions.
Discounts
Some events offer discounted ticket prices online. To find out if an event offers discounted tickets online, click "More Info" and look to the bottom of the event description. Some discounts are only available over the telephone or in person only. For more information, please call PortTIX at 207-842-0800. Please note that not all shows offer discounted tickets.