Presented by the Portland Symphony
Conductor Bruce Hangen will return to the stage for Maine's favorite holiday tradition. This year will be our 39th year of Magic!
Bruce Hangen was Portland Symphony Orchestra's first Magic of Christmas conductor and he is back to bring Maine's biggest tradition to the stage!
Stay tuned for the 2018 announcement of guests and programming!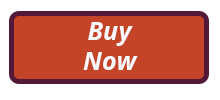 Discover More about the Portland Symphony Orchestra
Eckart Preu will begin this season as music director designate of the Portland Symphony Orchestra. Preu will also participate in planning sessions and various community events to prepare for the upcoming seasons. Find out more about Peru's background, his career highlights and what PSO concerts he will be conducting this year here. 
Music Lover Luncheons  are your chance to hear the stories of guest artists and/or conductors before they take to the stage. You'll join other music lovers to hear these performers highlight the details of their careers and upcoming concerts. More info at the PSO's website here.
Symphony & Spirits. Are you between 21 or 29 (or do you know someone who is)?  Then make sure to check out these series of events. The Portland Symphony Orchestra partners with local bars and restaurants to create an accessible space for music lovers' to experience live music and build a community of like-minded people. Find out more at PSO's website here.
Kinderkonzerts are Interactive concerts that share the fun & fundamentals of symphony music for Kindergarden to 3rd grade. You can get tickets and more info at PSO's website here.
Youth Concerts spark full-orchestra excitement in their 8-12 year old audiences by providing a new acoustical approach to the subjects they're covering in school. You can get tickets and more info at the PSO's website here.