The Friends of The Kotzschmar Organ have a wide variety of events coming up.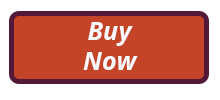 Impressions – Wednesday, September 26  7:30 p.m.
Jean-Willy Kunz is the organist with the Montreal Symphony, and he and his jazz ensemble will combine the versatility of the pipe organ with the smooth sounds of jazz for an unforgettable evening of music! The musical kaleidoscope offered at this concert bears witness to the wide spectrum of the group's respective musical influences, from the traditional dance music of eastern Europe, to klezmer, to jazz.
Silent Film: Nosferatu  – Tuesday, October 30, 7:30 p.m.
James Kennerley will provide a thrilling soundtrack to the classic 1922 horror film Nosferatu. The film's astounding visuals and haunting score continue to chill nearly 100 years after its release. A great way to celebrate Halloween. Costumes encouraged.
Christmas with Kennerley –  Tuesday, December 18,  7:30 p.m.
James Kennerley continues the beloved tradition of a holiday concert on the Kotzschmar Organ. He will explore a variety of holiday favorites, both traditional and contemporary, and will be joined by the Kotzschmar Brass and ChoralArt Singers.
Bach Birthday Bash Wednesday, March 20,  7:30 p.m.
Johann Sebastian Bach was born in March of 1685. Come and join us as we celebrate the musical legacy of this prolific composer who has created some truly spectacular music, especially for the pipe organ.
And of course don't forget the Port City Organ Expo! 
Founded in 1981, the Friends of the Kotzschmar Organ (FOKO), a non-profit organization, supports the Kotzschmar Organ. Each year the organization presents concerts, engaging renowned organists and guest artists from around the world. FOKO is responsible for the care and maintenance of the organ and provides funds to produce and promote concerts, maintain, repair and enhance the organ, sponsor lectures and organ demonstrations and tours and supports a growing education program to bring awareness and understanding of this musical gem of Portland, Maine.