The Orland Consort brings 
medieval and renaissance vocal music to Portland, Maine

!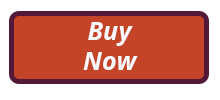 Voices Appeared is a live multimedia performance and historical reconstruction of Carl Theodor Dreyer's 1928 film La Passion de Jeanne d'Arc. Curated and performed by the UK's celebrated Orlando Consort, the project uses vocal works from the early part of the 15th century — coinciding with Joan of Arc's lifetime — to accompany the classic silent film. They were cited as "simultaneously ravishing and reverential" by the Los Angeles Times and "enthralling" by The London Evening Standard. The Orlando Consort is one of Europe's most expert groups performing early music, successfully combining captivating entertainment with fresh scholarly insight. The unique imagination and originality of their programming, together with their superb vocal skills, establishes the Consort as outstanding leaders of their field.
The New York Times claims, "The Orlando singers were models of focused intonation and textural transparency: every line was clearly heard, yet the blend was solid and rich."
"The four voices of the Orlando Consort are medieval and Renaissance music's equivalent of a fine string quartet." raves the Sunday Times
The San Diego Chronicle declares that, "No one ever goes away from one of their concerts without a smile of happiness at the artistic and human experience."
The Orlando Consort's performances also embrace the spheres of contemporary music and improvisation. To date they have performed over thirty world premières and they have created striking collaborations. Some collaborators include the jazz group Perfect Houseplants and, for a project exploring historic Portuguese and Goan music, the brilliant tabla player, Kuljit Bhamra. The Consort currently holds a residency at Nottingham University. Recent concert highlights include a return visit to New York's Carnegie Hall, a performance for the Library of Congress in Washington, D.C., and numerous performances in North America of the 'Voices Appeared' project. The coming season sees them touring the UK, Europe and North America, including a performance of 'Voices Appeared' at the Salzburg Festival.  
Listen as The Orlando Consort discusses the Voices Appeared Project.
Portland Ovations is bringing The Orlando Consort to Portland Maine. You can find out about membership options here to save on ticket prices on this show and other Portland Ovations performances.