The Dover Quartet

 takes the classical music world by storm!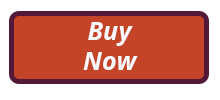 The Dover Quartet catapulted to international stardom following a stunning sweep of the 2013 Banff Competition, where they were lauded for their "exceptional level of maturity, poise and artistry." Other achievements quickly amassed in their "practically meteoric" ascent, include winning the Cleveland Quartet Award as well as the coveted Avery Fisher Career Grant. Formed at the Curtis Institute of Music only a decade ago, the quartet has built up an enviable résumé and reputation through rigorous touring: more than 100 concerts around North America and Europe in the last year alone. Collaborations with superlative artists like Marc-André Hamelin, Peter Serkin, and the Escher Quartet cement Dover's place as "the young American string quartet of the moment" (The New Yorker). Program to include works by Tchaikovsky, Mason Bates and Antonin Dvorák.
"Lovers of chamber music should put the Dover Quartet on their to-hear list." announces the Washington Post.
The New Yorker calls the quartet, "The young American String Quartet of the moment."
"A Sound so distinctive as to be identified within mere minutes. " Alerts the Philadelphia Inquirer.
The Dover Quartet is dedicated to sharing its music with under-served communities and is actively involved with Music for Food, an initiative enabling musicians to raise resources and awareness in the fight against hunger.
The Dover Quartet plays on the following instruments:

Joel Link plays a Jean-Baptiste Vuillaume, Paris circa 1857, on loan by Desiree Ruhstradt

Bryan Lee has a Riccardo Antoniazzi, Milan 1904
Milena Pajaro-van de Stadt plays a beautiful Michele Deconet, Venice, 1780, the 'Kroyt,' generously on loan from the grandson of Boris Kroyt of the Budapest Quartet

Camden Shaw has a Sam Zygmuntowicz, Brooklyn 2010
Watch The Dover Quartet go as they play Beethoven's Op. 59, Allegro Molto.
Portland Ovations is bringing the The Dover Quartet to Hannaford Hall right here in Portland Maine. You can find out about membership options here to save on ticket prices on this show and other Portland Ovations performances.