Alvin

 Ailey dances back onto the Merrill stage.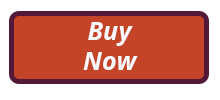 Alvin Ailey American Dance Theater (AAADT) has been declared A company of dancers boasting a "nonchalant virtuosity" that "routinely sends its audience into the rapture zone" (The Washington Post). AAADT's diverse, dynamic and timeless repertory evokes a broad range of human emotion and experience: you don't just see an Ailey performance — you feel it. Is it any wonder that after six decades AAADT is "synonymous with contemporary American dance" (The Toronto Star)? As part of their 60th Anniversary Tour, the iconic company makes their long-anticipated return to Ovations in a program that promises to be "change-your-life good" (The Today Show)
The New York Times claims that, "The texture of their dancing is powerful and juicy, brilliant in speed and marvelous in slowness."
"Alvin Ailey's animated spirit, truly populist in the unpolluted sense of the word, is bodied forth every time the company performs." raves The San Fransisco Chronicle.
On March 30, 1958 Alvin Ailey and a group of young, black modern dancers perform for the first time as members of Alvin Ailey American Dance Theater at New York's 92nd Street YM-YWHA. The Company travels on what Alvin Ailey calls "the station wagon tours" in a vehicle driven by a longtime friend of the Company, Mickey Board.
Alvin Ailey's Revelations shows you what we are in store for.
Portland Ovations is bringing this tour to Merrill Auditorium right here in Portland Maine. You can find out about membership options here to save on ticket prices on this show and other Portland Ovations performances.  
This event is presented by Portland Ovations. For over 80 years Portland Ovations has created thrilling seasons of live theater, ballet, jazz, classical music, family events, acrobatics and Broadway Tours in Portland Maine. Portland Ovations is a non-profit performing arts organization in Portland connecting artists and audiences through diverse arts experiences. Connections happen both onstage and off as they strive to make performing arts, theater, music, and dance an integral part of our community. Our unique mix of live performances and more intimate workshops, lectures, masterclasses, and School-Time Performances have delighted, inspired, and educated since 1931. Venues span historic and modern theaters, galleries, and classrooms to ensure the best possible experience for both you and the artists.