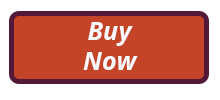 Broadway's best party is turning up the volume to ten! Nominated for five Tony® Awards including Best Musical, Rock of Ages captures the iconic era that was the big, bad 1980s Hollywood.
"Absurdly enjoyable! About as guilty as pleasures get!" raves The New York Times
"Rock of Ages is the power-ballad decade in all its glory, tricked out with big perms, bigger dreams, and the kind of operatic ecstasy you read about only in bathroom stalls." claims Entertainment Weekly.
And Variety lets us know, "By the time the ensemble unites on Journey's "Don't Stop Believin'," even nonbelievers may start inhaling the Aqua Net and embracing their inner rocker."
"Know What Love Is," "Feel the Noise," and "Take Your Best Shot" at one of the Sunset Strip's last epic venues. It's a place where the legendary Stacee Jaxx returns to the stage and rock-n-roll dreamers line up to turn their fantasies into reality.
This epic Tenth Anniversary production features the music of hit bands such as Styx, Poison, Twisted Sister, and Whitesnake among many others. The performance features a dynamic new cast revisiting the larger than life characters an exhilarating story that turned Rock of Ages into a global phenomenon. This is one for the ages that will have you singing "Here I Go Again."
Here is the original Broadway cast of Rock of Ages performing at the 2009 Tony Awards. (Don't miss the Liza Minelli cameo halfway through).
Portland Ovations is bringing the National Broadway tour to Merrill Auditorium right here in Portland Maine.  You can find out about membership options here to save on ticket prices on this show and other Portland Ovations performances.