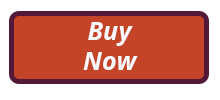 The Rainbow Fish will enchant even the youngest child with its silver scales and heart of gold in this new adaptation of Marcus Pfizer's award-winning books about the beautiful fish who learned to share his most prized possession. All-stars of the Ovations Family Series, Mermaid Theatre of Nova Scotia returns with their latest striking puppetry production, which includes two delightful companion stories, Rainbow Fish Discovers the Deep Sea and Opposites.
"Simple, beautiful and thoroughly engrossing."
The Chicago Tribune claims that The Rainbow Fish is "Simple, beautiful and thoroughly engrossing."
Winner of The Christopher Award, the Bologna Book Fair Critici in Erba Prize, American Booksellers Association ABBY Winner, and an IRA-CBC Children's Choice title–the sweet message of The Rainbow Fish series has resonated with children, parents, teachers, librarians, and booksellers around the world.
The first of three tales introduce the most beautiful fish in the sea, whose scales shimmer in all the colors of the rainbow. He is admired – and resented – by the entire underwater world until a clever octopus advises him to give each fish one of his scales. Further adventures follow as The Rainbow Fish finds the courage to explore the great unknown deep sea, discovering a new world with wonderful sights and friendly creatures of all shapes, sizes, and colors who are eager to make his acquaintance. The underworld wonderland is the setting for an introduction to the concept of opposites. As a fitting finale, the story ends with the most satisfying opposite of all—give and take—as Rainbow Fish shares one of his shining scales with a friend.
This show is recommended for ages 3-7.
Hear the Director, Jim Marrow, tell us what to expect from The Rainbow Fish.
Portland Ovations is bringing this exciting tour to Merrill Auditorium right here in Portland Maine. You can find out about membership options here to save on ticket prices on this show and other Portland Ovations performances.