Legally Blonde

will make your life "So Much Better!"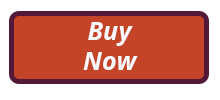 Fabulously fun and international award-winning Legally Blonde: The Musical is the ultimate Broadway tribute to Girl Power! Based on the beloved movie, starring Reese Witherspoon, the story follows the transformation of Elle Woods as she tackles stereotypes, sexism, snobbery and scandal in pursuit of her dreams, and proves that you can be legally blonde and still be the smartest person in the room. This contemporary, sassy musical moves at a breakneck pace driven by memorable songs and explosive dances. Legally Blonde: The Musical warms the heart by proving that self-discovery can be way too much fun and hilarious to boot.
The New York Times calls Legally Blonde, "A high-energy…hymn to the glories of girlishness."
"Legally Blonde really is a ramped up stage version of the feel good film we all know and love." declares the Daily Post.
Variety proclaims Legally Blonde, "…is so smartly engineered, good looking, high energy and hilarious."
Equipped with dynamic LED video screens with a new inventive design from Jon Infante, and snazzy modern scenery, costumes, lights, and sound, the show embraces lovingly embraces pop culture. The journey for the iconic lead character, Elle Woods, in finding self-discovery and, yes, love, is sure to bring joy to the whole family.
See what people are saying about Legally Blonde: The Musical.
Portland Ovations is bringing the National Broadway tour to Merrill Auditorium right here in Portland Maine. You can find out about membership options here to save on ticket prices on this show and other Portland Ovations performances.  
This event is presented by Portland Ovations. For over 80 years Portland Ovations has created thrilling seasons of live theater, ballet, jazz, classical music, family events, acrobatics and Broadway Tours in Portland Maine. Portland Ovations is a non-profit performing arts organization in Portland connecting artists and audiences through diverse arts experiences. Connections happen both onstage and off as they strive to make performing arts, theater, music, and dance an integral part of our community. Our unique mix of live performances and more intimate workshops, lectures, masterclasses, and School-Time Performances have delighted, inspired, and educated since 1931. Venues span historic and modern theaters, galleries, and classrooms to ensure the best possible experience for both you and the artists.