Don't miss the electric-acoustic sounds of 

Niyaz.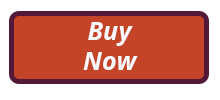 Captivating and ethereal, Niyaz takes folkloric sounds and poetry from their native Iran and modernizes them through contemporary technologies and ideas to create a 21st century global trance tradition that is hypnotic and ecstatic. Led by frontwoman Azam Ali's "rich and precise voice" (NPR Music), Niyaz's masterful blend of lush acoustic instrumentation with state-of-the-art electronica draws in fans of Middle Eastern, sacred, and alternative music. Four best-selling, critically acclaimed albums are testament to their broad appeal, which is further bolstered by their commitment to creating music that tears down cultural boundaries, connects our past to our present, and unites people through our shared humanity.
The Huffington Post calls Niyaz, "An evolutionary force in contemporary Middle Eastern music."
Niyaz is committed to creating music with a deep social message aimed at uniting people from different cultural and religious backgrounds through our shared humanity. Guided by the mystical poetry of legendary Sufi poets and the ancient wisdom of traditional folk songs, Niyaz steps into a future that is ancient. They invite listeners to embark upon a philosophical quest into the human depths with a message of hope against injustice and oppression. It's a universal tribute to beauty, cultural and spiritual diversity, freedom and dignity for all.
Check out Niyaz's music video for The Triumph of Love.
Portland Ovations is bringing this tour to Merrill Auditorium right here in Portland Maine. You can find out about membership options here to save on ticket prices on this show and other Portland Ovations performances.  
This event is presented by Portland Ovations. For over 80 years Portland Ovations has created thrilling seasons of live theater, ballet, jazz, classical music, family events, acrobatics and Broadway Tours in Portland Maine. Portland Ovations is a non-profit performing arts organization in Portland connecting artists and audiences through diverse arts experiences. Connections happen both onstage and off as they strive to make performing arts, theater, music, and dance an integral part of our community. Our unique mix of live performances and more intimate workshops, lectures, masterclasses, and School-Time Performances have delighted, inspired, and educated since 1931. Venues span historic and modern theaters, galleries, and classrooms to ensure the best possible experience for both you and the artists.