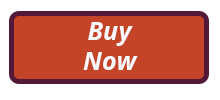 In this intimate new production, Places Please, award-winning dancers Nicole Wolcott and Larry Keigwin invite audiences behind the scenes to experience the anxiety and playfulness inherent in the life of a performer. Co-founders of the celebrated Keigwin + Company — who perform around the world
at venerated venues including the Kennedy Center, the Joyce Theater and the Guggenheim — draw on decades of collaboration to create this provocative cabaret brimming with satire, personal anecdotes, quick-witted physical comedy, and moments of deep pathos, all centered around their desire to "belong" in the creative world.
Special guests from Maine's own dance scene to be announced.
"A sophisticated treat for savvy dance fans and newcomers alike." raves the Santa Barbara Independent.
Nicole Wolcott has been called, "One of today's finest dance comedians and a knockout dancer," by the New York Times.
Since the company's premiere performance at Joyce Soho in 2003, Keigwin has created dozens of dances for himself and his dancers, as well as for the Royal New Zealand Ballet, The Martha Graham Dance Company, New York Choreographic Institute, The Juilliard School, Vail International Dance Festival, and many others.
Check out this duo's dance moves to see what's in store for Places Please!
Portland Ovations is bringing this show to Portland Maine. You can find out about membership options here to save on ticket prices on this show and other Portland Ovations performances.  
This event is presented by Portland Ovations. For over 80 years Portland Ovations has created thrilling seasons of live theater, ballet, jazz, classical music, family events, acrobatics and Broadway Tours in Portland Maine. Portland Ovations is a non-profit performing arts organization in Portland connecting artists and audiences through diverse arts experiences. Connections happen both onstage and off as they strive to make performing arts, theater, music, and dance an integral part of our community. Our unique mix of live performances and more intimate workshops, lectures, masterclasses, and School-Time Performances have delighted, inspired, and educated since 1931. Venues span historic and modern theaters, galleries, and classrooms to ensure the best possible experience for both you and the artists.