Mark Synnott

climbs to great, vertical heights.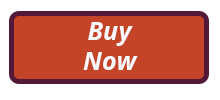 Mark Synnott is a man ever on the brink of new discovery. A big wall rock- climber of the highest order, he's made legendary first ascents of some of the world's tallest, most forbidding walls, from Baffin Island to Pakistan. Today, he uses his skills to break scientific ground, reaching incredibly inaccessible environments in search of rare species. It's all in the spirit of adventure and exploration in order to educate about these sites of strange, remote beauty.
When he's not in the mountains, Mark works with The North Face Research, Design, and Development team and lectures frequently on his life as a professional climber and explorer. He has done motivational speaking for clients like General Motors, Bank of New York, Vanity Fair, the X Prize Foundation and National Geographic. Mark has also worked extensively in the film and television industry, both in front of and behind the camera. His credits include work for National Geographic Television, NBC Sports, Warren Miller Entertainment, Teton Gravity Research and Red Bull Media House. An accomplished journalist and author, Mark is a regular contributor to National Geographic magazine, and his work has appeared in many other publications, including Men's Journal.
Check out Mark Synnott's film, Rock Climbing in New Hampshire: Live Free and Climb.
Portland Ovations is bringing the National Geographic Series to Merrill Auditorium right here in Portland Maine. You can find out about membership options here to save on ticket prices on this show and other Portland Ovations performances.  
This event is presented by Portland Ovations. For over 80 years Portland Ovations has created thrilling seasons of live theater, ballet, jazz, classical music, family events, acrobatics and Broadway Tours in Portland Maine. Portland Ovations is a non-profit performing arts organization in Portland connecting artists and audiences through diverse arts experiences. Connections happen both onstage and off as they strive to make performing arts, theater, music, and dance an integral part of our community. Our unique mix of live performances and more intimate workshops, lectures, masterclasses, and School-Time Performances have delighted, inspired, and educated since 1931. Venues span historic and modern theaters, galleries, and classrooms to ensure the best possible experience for both you and the artists.