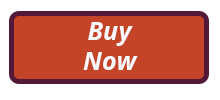 Join veteran National Geographic photographer Jodi Cobb on a whirlwind retrospective of a distinguished career spanning four decades. Known for breaking through barriers and going undercover to reveal hidden societies, Cobb captures fascinating glimpses of worlds such as Japan's secret Geisha culture and the cloistered lives of Saudi Arabian women. Her landmark story "21st Century Slavery" exposed a wide range of human trafficking, generating more reader accolades than any other story up to that point in the Geographic's 130-year history. Travel with this inspiring woman as she chronicles her public — and private — path from young photojournalist to world-renowned photographer.
As a photojournalism student in the 60s, Cobb avidly recorded the counter-culture she was immersed in, starting with some of rock & roll's biggest names—Bruce Springsteen and Grace Slick among them—at pivotal points in their careers. Her first documentary project, covering a commune in the Ozark hills garnered numerous awards, establishing her as a new young star of the photographic world. In the mid-70s, Jodi Cobb left newspapers to join National Geographic magazine—its first female photographer in what was then very much a boys' club.
Here are a couple pictures from Jodi Cobb's outstanding collection.
Portland Ovations is bringing the National Geographic Series to Merrill Auditorium right here in Portland Maine. You can find out about membership options here to save on ticket prices on this show and other Portland Ovations performances.  
This event is presented by Portland Ovations. For over 80 years Portland Ovations has created thrilling seasons of live theater, ballet, jazz, classical music, family events, acrobatics and Broadway Tours in Portland Maine. Portland Ovations is a non-profit performing arts organization in Portland connecting artists and audiences through diverse arts experiences. Connections happen both onstage and off as they strive to make performing arts, theater, music, and dance an integral part of our community. Our unique mix of live performances and more intimate workshops, lectures, masterclasses, and School-Time Performances have delighted, inspired, and educated since 1931. Venues span historic and modern theaters, galleries, and classrooms to ensure the best possible experience for both you and the artists.