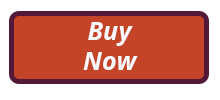 Drag meets dance when "the Trocks" take the stage. For over 40 years, Les Ballets Trockadero de Monte Carlo have turned the dance world on its head with their (mostly) faithful renditions of  classical ballet repertoire. "A company of men who dance on pointe with as much panache and style as any prima ballerina" (Pointe Magazine), the Trocks have delighted and amazed audiences in over 34 countries and 600 cities since their modest beginnings in an "off-off Broadway" loft. While Odette may be a bit burly and Giselle may need a shave, the technique is immaculate and the comic timing is impeccable.
"The amalgam of ballerina finesse and daft diva antics is brilliant, unsettling, riveting – the epitome of Tracks stile!" raves The New York Times.
The Albany Times-Union states that, "Besides making us laugh, the Tracks offer new ways of both looking at ballet and thinking about gender."
Les Ballets Trockadero de Monte Carlo was founded in 1974 by a group of ballet enthusiasts for the purpose of presenting a playful, entertaining view of traditional, classical ballet in parody form. By mid 1975, the TROCKS' inspired the blend of their loving knowledge of dance, their comic approach, and the astounding fact that men can, indeed, dance en pointe  without falling flat on their faces.
Look whats in store when Les Ballets Trockadero de Monte Carlo comes to Portland.
Portland Ovations is bringing this tour to Merrill Auditorium right here in Portland Maine. You can find out about membership options here to save on ticket prices on this show and other Portland Ovations performances.  
This event is presented by Portland Ovations. For over 80 years Portland Ovations has created thrilling seasons of live theater, ballet, jazz, classical music, family events, acrobatics and Broadway Tours in Portland Maine. Portland Ovations is a non-profit performing arts organization in Portland connecting artists and audiences through diverse arts experiences. Connections happen both onstage and off as they strive to make performing arts, theater, music, and dance an integral part of our community. Our unique mix of live performances and more intimate workshops, lectures, masterclasses, and School-Time Performances have delighted, inspired, and educated since 1931. Venues span historic and modern theaters, galleries, and classrooms to ensure the best possible experience for both you and the artists.