Get into the holiday spirit with the sounds of the

Vienna Boys Choir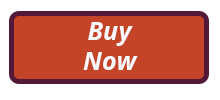 Audiences and critics worldwide praise the talented singers of the Vienna Boys Choir for their celestial voices, pure tone, and irresistible charm. They have been a cultural institution for more than 500 years. Today, the Vienna Boys Choir performs annually for nearly half a million people, visiting virtually all European countries, and are frequent guests in Asia, Australia, and the Americas. In their first appearance with Ovations in 20 years, the choir performs Christmas in Vienna, a program to usher in the wonder and magic of the holiday season.
The New York Times describes the choir as, "Bright, light voices through the centuries."
"A Superb musical ensembe…[with clarion sound." Declares the Seattle Post-Intelligencer.
Listen as the Vienna Boys Choir gets ready for the holidays!
Portland Ovations is bringing this tour to Merrill Auditorium right here in Portland Maine. You can find out about membership options here to save on ticket prices on this show and other Portland Ovations performances.  
This event is presented by Portland Ovations. For over 80 years Portland Ovations has created thrilling seasons of live theater, ballet, jazz, classical music, family events, acrobatics and Broadway Tours in Portland Maine. Portland Ovations is a non-profit performing arts organization in Portland connecting artists and audiences through diverse arts experiences. Connections happen both onstage and off as they strive to make performing arts, theater, music, and dance an integral part of our community. Our unique mix of live performances and more intimate workshops, lectures, masterclasses, and School-Time Performances have delighted, inspired, and educated since 1931. Venues span historic and modern theaters, galleries, and classrooms to ensure the best possible experience for both you and the artists.