INON BARNATAN

 IS A PIANIST NOT TO BE MISSED!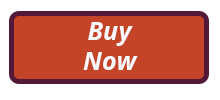 Israeli native Inon Barnatan is in demand across the globe. He is the recipient of the Avery Fisher Career Grant. Barnatan is the very first Artist-in-Association of the New York Philharmonic, and the newly named music director of the La Jolla Music Society Summerfest. Barnatan's superior playing and penetrating musicianship results in regular appearances with the world's foremost orchestras and conductors. These include Academy of St. Martin in the Fields, the Los Angeles Philharmonic under Gustavo Dudamel, and the Leipzig Gewandhaus Orchestra.
The Evening Standard commends Barnatan as "A true poet of the keyboard, refined, searching [and] unfailingly communicative."
"One of the most admired pianists of his generation" claims The New York Times.
As The Pianist magazine confirms, "Barnatan is one of the finest musicians. You don't notice his fingerwork, you simply immerse yourself in the sound he produces…and you know that there are no technical limits to what he can do."
Listen as Inon Barnatan plays Beethoven's Sonata in C Major.
Portland Ovations is bringing the Inon Barnatan to Portland Maine. You can find out about membership options here to save on ticket prices on this show and other Portland Ovations performances.  
This event is presented by Portland Ovations. For over 80 years Portland Ovations has created thrilling seasons of live theater, ballet, jazz, classical music, family events, acrobatics and Broadway Tours in Portland Maine. Portland Ovations is a non-profit performing arts organization in Portland connecting artists and audiences through diverse arts experiences. Connections happen both onstage and off as they strive to make performing arts, theater, music, and dance an integral part of our community. Our unique mix of live performances and more intimate workshops, lectures, masterclasses, and School-Time Performances have delighted, inspired, and educated since 1931. Venues span historic and modern theaters, galleries, and classrooms to ensure the best possible experience for both you and the artists.