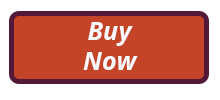 The brand new musical, Me…Jane: The Dreams & Adventures of Young Jane Goodall is based on Patrick McDonnell's Caldecott Award-winning book. Direct from the Kennedy Center, Me…Jane explores the world of young Jane Goodall and her childhood adventures in the outdoors. With her faithful companion — toy chimpanzee Jubilee — Jane learns all about the miracles of nature around her, inspiring her to spend the rest of her life living with and helping animals. With anecdotes taken directly from the famed primatologist's autobiography, this adaptation makes this very true story accessible for the young — and young at heart. This show is recommended for ages 6+.
DC Metro Theater Arts calls the show, "Fantastically entertaining. Me…Jane is a teaching moment for adults, an encouraging story for kids, and a heartening tale of the potential locked within us all, for everyone in between."
Dr. Jane Goodall herself, has expressed her own excitement for the production. In a statement for the Kennedy Center, she said, "I love the book and I am sure that the live action will inspire children of all ages to pursue their dreams and to realize if Jane did it, they can do it, too."
The team behind the Kennedy Center's 2014 production of The Gift of Nothing have teamed up once again, with Patrick McDonnell, Aaron Posner, and Andy Mitton responsible for adapting the story for the stage. Music and lyrics are provided by Andy Mitton.
Check out this sneak peak from Me…Jane: The Dreams & Adventures of Young Jane Goodall
Portland Ovations is bringing this tour to Merrill Auditorium right here in Portland Maine. You can find out about membership options here to save on ticket prices on this show and other Portland Ovations performances.