Discover how to never grow up with 

Finding Neverland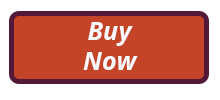 Finding Neverland is the Broadway musical that tells the fascinating story of how Peter became Pan. Based on the Academy Award®-winning film of the same name, (starring Johnny Depp) it has been brought to extraordinary life by the team behind Shakespeare in Love, Chicago and Pippin.
Packed with mesmerizing visuals, irresistible songs and plenty of laughs, Finding Neverland is a timeless story about the power of imagination… and spectacular proof that you never really have to grow up.
This breathtaking show follows playwright J.M. Barrie as he summons the courage to become the writer – and the man – he yearns to be. Barrie finds the inspiration he's been missing when he meets the beautiful widow Sylvia and her four young sons: Jack, George, Michael, and Peter.
Delighted by the boys' hilarious escapades, Barrie conjures the magical world of Neverland and writes a play unlike any the high-society London theatergoers have ever seen. It's a tremendous risk, but as Barrie himself has discovered—When you believe, you can fly.
"Beautiful and Wondrous! It's Pure Bliss!" Says the Huffington Post.
NYTheatreguide.com declared it's, "Full of magic, excitement, and imagination. Overall this is a show that cannot be missed!"

Variety deemed it was, "Staged with Imaginative Flair."
Want to learn more? Listen to Director Diana Paulus as she takes you through Neverland.
Portland Ovations is bringing the National Broadway tour to Merrill Auditorium right here in Portland Maine. You can find out about membership options here to save on ticket prices on this show and other Portland Ovations performances.