ELF THE MUSICAL

IS THIS HOLIDAY SEASON'S MUST-SEE!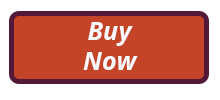 ELF the Musical on tour is the hilarious tale of Buddy, a young orphan child who mistakenly crawls into Santa's bag of gifts and is transported back to the North Pole. Unaware that he is actually human, Buddy's enormous size and poor toy-making abilities cause him to face the truth. With Santa's permission, Buddy embarks on a journey to New York City to find his birth father, discover his true identity, and help New York remember the true meaning of Christmas. This modern day Christmas classic is sure to make everyone embrace their inner ELF.
The New York Times says that ELF is "SPLASHY, PEPPY, SUGAR-SPRINKLED HOLIDAY ENTERTAINMENT!"
USA Today calls ELF, "ENDEARINGLY GOOFY!"
Variety proclaims, "ELF is happy enough for families, savvy enough for city kids and plenty smart for adults!"
Based on the popular movie, starring Will Ferrell, Bob Newhart, Zooey Deschanel and James Caan, ELF The Musical ran on Broadway for both the 2010-11 and 2012-13 holiday seasons before taking its tidings of good cheer overseas and on tour.
Here is just a taste of what's to come when this magnificent production comes to Merrill!
Portland Ovations is bringing the National Broadway tour of Elf to Merrill Auditorium right here in Portland Maine. You can find out about membership options here to save on ticket prices on this show and other Portland Ovations performances.  
This event is presented by Portland Ovations. For over 80 years Portland Ovations has created thrilling seasons of live theater, ballet, jazz, classical music, family events, acrobatics and Broadway Tours in Portland Maine. Portland Ovations is a non-profit performing arts organization in Portland connecting artists and audiences through diverse arts experiences. Connections happen both onstage and off as they strive to make performing arts, theater, music, and dance an integral part of our community. Our unique mix of live performances and more intimate workshops, lectures, masterclasses, and School-Time Performances have delighted, inspired, and educated since 1931. Venues span historic and modern theaters, galleries, and classrooms to ensure the best possible experience for both you and the artists.