Dreamers' Circus 

plays folk music on a whole new level.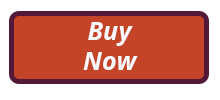 A chance jam session at a 2009 folk festival in Copenhagen led to the creation of the adventurous and talented Dreamers' Circus. Featuring Rune Tonsgaard Sørensen, violinist for the Danish String Quartet (a frequent collaborator), along with Nikolaj Busk on piano and accordion, and Ale Carr on Nordic cittern, this young trio is a driving force in Nordic world music. With a repertoire that includes songs from Denmark and Sweden — as well as Iceland and the far reaches of the Faroe Islands and Greenland — the ensemble draws inspiration from the deep traditions of folk music in the region, reshaping them into something bright, shiny and new. Winners of five prestigious Danish Music Awards, they've performed with the Copenhagen Philharmonic and the BBC Scottish Orchestra, while touring throughout Europe and beyond. Their Ovations' debut is part of their first-ever American tour.
"The watchword here is 'expansive,' for the trio crafts remarkably open vistas from humble means…" claims Rootsworld.
Dreamers' Circus met by chance one night in 2009 during a folk festival in Copenhagen. Ale and Rune were standing in the corner of a pub jamming some folk tunes. Nikolaj just came in, sat at the piano and began to play along. The three of them ended up playing together all through the night.
Check out this Dreamers' Circus track from their 2017 album, Rooftop Sessions.
Portland Ovations is bringing this tour to Merrill Auditorium right here in Portland Maine. You can find out about membership options here to save on ticket prices on this show and other Portland Ovations performances.  
This event is presented by Portland Ovations. For over 80 years Portland Ovations has created thrilling seasons of live theater, ballet, jazz, classical music, family events, acrobatics and Broadway Tours in Portland Maine. Portland Ovations is a non-profit performing arts organization in Portland connecting artists and audiences through diverse arts experiences. Connections happen both onstage and off as they strive to make performing arts, theater, music, and dance an integral part of our community. Our unique mix of live performances and more intimate workshops, lectures, masterclasses, and School-Time Performances have delighted, inspired, and educated since 1931. Venues span historic and modern theaters, galleries, and classrooms to ensure the best possible experience for both you and the artists.