Explore the "Wild Seas, and Secret Shores with Thomas Peschak and National Geographic Live!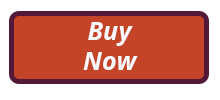 To Thomas Peschak, sharks aren't a reason to get out of the water. They're a reason to get in. Following his lifelong obsession, he's found himself paddling kayaks alongside great white sharks in South Africa, swimming among hundreds of one-ton manta rays in the Maldives, and keeping pace with massive whale sharks in the Arabian Sea. In this presentation, the marine biologist–turned–National Geographic photographer takes audiences around the world with his award-winning images and his engaging take on the ocean's most charismatic creatures.
Originally trained as a marine biologist specializing in human–wildlife conflict, Thomas retired from science fieldwork in 2004. He became an wildlife photojournalist after realizing that he could have a greater conservation impact through photographs than statistics. His work focuses on some of the most critical marine conservation issues of our time. He is a multiple winner in the BBC Wildlife Photographer of the Year Awards and received World Press Photo Awards for his work in 2011 and 2013. In 2015, he gave a TED talk, "Dive into an ocean photographer's world", aboard Mission Blue II, hosted by TED Prize winner Sylvia Earle.
Listen as Thomas Peschak shares his method for shooting  this capital of wildness.
Portland Ovations is bringing the National Geographic Series to Merrill Auditorium right here in Portland Maine. You can find out about membership options here to save on ticket prices on this show and other Portland Ovations performances.  
This event is presented by Portland Ovations. For over 80 years Portland Ovations has created thrilling seasons of live theater, ballet, jazz, classical music, family events, acrobatics and Broadway Tours in Portland Maine. Portland Ovations is a non-profit performing arts organization in Portland connecting artists and audiences through diverse arts experiences. Connections happen both onstage and off as they strive to make performing arts, theater, music, and dance an integral part of our community. Our unique mix of live performances and more intimate workshops, lectures, masterclasses, and School-Time Performances have delighted, inspired, and educated since 1931. Venues span historic and modern theaters, galleries, and classrooms to ensure the best possible experience for both you and the artists.