Ranky Tanky

will have you dancing in the aisles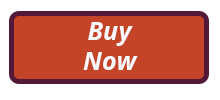 From playful game songs to ecstatic shouts, from heartbreaking spirituals to delicate lullabies, "Ranky Tanky proves that the right musicians can make the past new all over again" (NPR). Trumpeter Charlton Singleton, guitarist Clay Ross, bassist Kevin Hamilton, drummer Quentin Baxter, and vocalist Quiana Parler mix the low country traditions with large doses of jazz, gospel, funk, and R&B. The Charleston quintet is exploding onto the music scene with their inspired take on the soulful songs born from Gullah traditions of the Southeastern US's Sea Islands. "Gullah" comes from West African language and means "a people blessed by God;" while "Ranky Tanky" translates loosely as "Work It." And work it they have — following a standout performance at the 2017 GlobalFest, their eponymous debut album soared to the top of the Billboard, iTunes, and Amazon Jazz charts.
Paste Magazine claims, "Ranky Tanky proved that exotic music can be both unfamiliar enough to be surprising, and yet familiar enough to provoke swinging hips and nodding heads…it's the best of both worlds."
The bands South Carolina natives first came together in 1998, fresh out of University, to form a seminal Charleston jazz quartet. Now, united by years apart and a deeper understanding of home, these accomplished artists have come together again, joined by one of the low-country's most celebrated vocalists to revive a "Heartland of American Music" born in their own backyards.
Here's a little intro to help you get to know Ranky Tanky.
Portland Ovations is bringing this tour to Merrill Auditorium right here in Portland Maine. You can find out about membership options here to save on ticket prices on this show and other Portland Ovations performances.  
This event is presented by Portland Ovations. For over 80 years Portland Ovations has created thrilling seasons of live theater, ballet, jazz, classical music, family events, acrobatics and Broadway Tours in Portland Maine. Portland Ovations is a non-profit performing arts organization in Portland connecting artists and audiences through diverse arts experiences. Connections happen both onstage and off as they strive to make performing arts, theater, music, and dance an integral part of our community. Our unique mix of live performances and more intimate workshops, lectures, masterclasses, and School-Time Performances have delighted, inspired, and educated since 1931. Venues span historic and modern theaters, galleries, and classrooms to ensure the best possible experience for both you and the artists.