Circus and Science collide with 

Air Play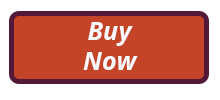 Air Play reveals the adventure of two siblings journeying through a surreal land of air, transforming the ordinary into objects of uncommon beauty. Circus and science collide as fabrics dance in the wind, balloons have a mind of their own, confetti turns into the night sky, and an enormous canopy of hovering silk brings to life the very air we breathe. The creation of Acrobuffos, the husband and wife team of Seth Bloom and Christina Gelsone, Air Play merges their circus and street theater performance art with the sculptural artistry of Daniel Wurtzel. Wordless yet wonder- ful, Air Play's universal magic enchants audiences of all ages across the globe from China to Chile, the Netherlands to New York.
The Oxford Times calls Air Play, "A performance where your inner child is embraced and allowed to run free for an hour."
"A joy from start to finish." claims Sydney Morning Herald.
The Hartford Courant proclaims, "You feel you're witnessing divine natural occurrences rather than carefully devised circus stunts."
Take a moment to check out what's to come with Air Play.
Portland Ovations is bringing the National Broadway tour to Merrill Auditorium right here in Portland Maine. You can find out about membership options here to save on ticket prices on this show and other Portland Ovations performances.  
This event is presented by Portland Ovations. For over 80 years Portland Ovations has created thrilling seasons of live theater, ballet, jazz, classical music, family events, acrobatics and Broadway Tours in Portland Maine. Portland Ovations is a non-profit performing arts organization in Portland connecting artists and audiences through diverse arts experiences. Connections happen both onstage and off as they strive to make performing arts, theater, music, and dance an integral part of our community. Our unique mix of live performances and more intimate workshops, lectures, masterclasses, and School-Time Performances have delighted, inspired, and educated since 1931. Venues span historic and modern theaters, galleries, and classrooms to ensure the best possible experience for both you and the artists.