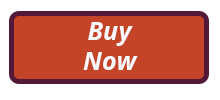 600 Highwaymen makes performances that offer a new way of seeing. Exploring a radical approach to making live art, the company constructs events that create intimacy among a group of strangers. Their latest work, The Fever tests the limits of individual and collective responsibility, and our willingness to be there for one another. Performed in complete collaboration with attendees, The Fever explores "the age-old relationship between performer and audience with an intensity and focus that is quite unlike anything I ever have seen"(Chicago Tribune).
The New Yorker calls 600 Highwaymen, "One of New York's best nontraditional companies." They also claim that, "I wish to hear anything that 600 Highwaymen has to say."
The Guardian claims 600 Highwaymen is, "Quietly shaking up American theatre since 2009."
600 Highwaymen has, "delicate tricks up their sleeves." says the NY Times.
600 Highwaymen is theater artists Abigail Browde and Michael Silverstone. Since 2009, the duo's 8 original works have been seen at The Public Theater, Abrons Arts Center, The Invisible Dog, American Repertory Theater, AT&T Performing Arts Center, Museum of Contemporary Art, On The Boards, Walker Arts Center, Wexner Center for the Arts; and Internationally, at Centre Pompidou and Parc de la Villette (France), Festival Theaterformen (Germany), Noorderzon Festival (The Netherlands), Zürcher Theater Spektakel (Switzerland), Onassis Cultural Centre (Greece), In BetweenTime International Festival (UK), OzAsia Festival (Australia), Salzburg Festival (Austria), and The Arts Center at Abu Dhabi (UAE). In addition to an Obie Award in 2014 and Zurich's ZKB Patronage Prize in 2015, Browde and Silverstone were named artist fellows by the New York Foundation for the Arts in 2016.
See what The Fever is all about, (from their debut in Philadelphia).
Portland Ovations is bringing this tour to Merrill Auditorium right here in Portland Maine. You can find out about membership options here to save on ticket prices on this show and other Portland Ovations performances.