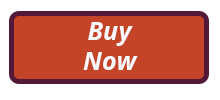 Featuring all six virtuoso guitarists from California Guitar Trio (CGT) and Montreal Guitar Trio (MG3), the musicianship on stage fuses over 40 years of combined performing experience into one unique "phenomensemble." The bright tones of CGT's steel strings blend effortlessly with MG3's mellow nylon-stringed sound, as the trios masterfully come together on each other's original compositions and new arrangements of progressive rock, world, jazz and classical music. Inspired by a 2010 impromptu studio session in Montreal, the trios continue to tour together from the Iridium in New York City, to Montreal Jazz Festival, to Napa Valley Opera House.
All That Jazz states that, "…the [California Guitar Trio] shows that they've only gotten richer with age."
"MG3 are virtuosos with no apparent limitations to what they can summon from their instruments." declares the Calgary Herald.
After touring separately for years, California Guitar Trio recently expanded its collaborative possibilities by working within a six-guitar format with the Montreal Guitar Trio. During these groundbreaking, highly-entertaining shows, the acts perform inventive arrangements of each other's repertoire, and new music for guitar sextet.
Listen as both Trios perform, together, the theme from The Good, The Bad and The Ugly.
Portland Ovations is bringing this tour to Merrill Auditorium right here in Portland Maine. You can find out about membership options here to save on ticket prices on this show and other Portland Ovations performances.  
This event is presented by Portland Ovations. For over 80 years Portland Ovations has created thrilling seasons of live theater, ballet, jazz, classical music, family events, acrobatics and Broadway Tours in Portland Maine. Portland Ovations is a non-profit performing arts organization in Portland connecting artists and audiences through diverse arts experiences. Connections happen both onstage and off as they strive to make performing arts, theater, music, and dance an integral part of our community. Our unique mix of live performances and more intimate workshops, lectures, masterclasses, and School-Time Performances have delighted, inspired, and educated since 1931. Venues span historic and modern theaters, galleries, and classrooms to ensure the best possible experience for both you and the artists.