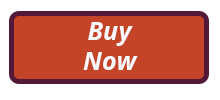 Described as "vital," "brilliant," and "electrifying," by The New York Times, The American Contemporary Music Ensemble (ACME) is a force for new music, dedicated to the outstanding performance of masterworks from the 20th and 21st centuries. The ensemble's instrumentation is flexible, and includes some of today's most sought- after composer-musicians such as pianist Timo Andres and Pulitzer-Prize winner Caroline Shaw. From Carnegie Hall to Le Poisson Rouge, their eclectic appeal opens doors to a broad range of the world's leading venues. For this very special project — sited within and responsive to a contemporary illustration exhibit — audience members are immersed in thrilling music by noted composers Charlemagne Palestine, Philip Glass, Clarice Jensen and Morton Feldman.
NPR calls ACME, "Such soul, passion, and excellent command."
USA Today calls ELF, "ENDEARINGLY GOOFY!"
Variety proclaims, "ELF is happy enough for families, savvy enough for city kids and plenty smart for adults!"
ACME's instrumentation is flexible, and includes some of New York's most sought-after, engaging musicians. Notable highlights of ACME's 2017-2018 season include a performance with Meredith Monk as part of Lincoln Center's White Light Festival, Auckland Arts Festival with Max Richter performing his 8-hour work Sleep, and performances presented by the Festival of New American Music at Sacramento State, Kennesaw State's Festival of New Music, the Metropolitan Museum of Art, The Kitchen, The Lot Radio, and The Kennedy Center.
Listen as ACME plays "Hello" by Caroline Shaw.
Portland Ovations is bringing this tour to Merrill Auditorium right here in Portland Maine. You can find out about membership options here to save on ticket prices on this show and other Portland Ovations performances.