Alsarah & the Nubatones brings East-African Retro-pop to Portland, Maine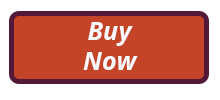 "The new princess of Nubian pop" (The Guardian), Alsarah first graced Ovations' series in 2015 as part of the pan-African music extravaganza, the Nile Project. In 2019, the stunning Sudanese-born singer, songwriter, bandleader and ethnomusicologist returns with her band, the Nubatones. The band is percussionist Rami El-Aasser, bassist Mawuena Kodjovi, oudist Brandon Terzic, and her sister Nahid on backing vocals. Their music "pulses, breathes, and comes alive with a mix of tradition and contemporary influences" (NPR). Together, they've brought their alluring brand of East African Retro Pop to prestigious festivals and stages around the world, most recently 2018's SXSW, where they were named to NPR's "Austin 100."
NPR hails their, "Deep rhythms, fluttering vocals and serious grooves."
"In a performance that moved the crowd from raptured silence to foot thumping revelry, instruments and voices weaved together to create the Sudan of Alsarah's heart." says WPGM
With her main outfit, Alsarah & the Nubatones, Alsarah has released 2 full-length albums titled Silt , followed by Manara  (Wonderwheel Recordings, 2014 and 2016). She has also released 1 full-length album with French electronic producer Débruit titled Aljawal (Soundways Recordings, 2013). And she was featured on the Nile Project's debut CD, Aswan (named in the top 5 must hear international albums by NPR, 2014).
Check out Alsarah & the Nubatones on NPR Music's Tiny Desk Concert
Portland Ovations is bringing Alsarah & the Nubatones to Merrill Auditorium right here in Portland Maine. You can find out about membership options here to save on ticket prices on this show and other Portland Ovations performances.  
This event is presented by Portland Ovations. For over 80 years Portland Ovations has created thrilling seasons of live theater, ballet, jazz, classical music, family events, acrobatics and Broadway Tours in Portland Maine. Portland Ovations is a non-profit performing arts organization in Portland connecting artists and audiences through diverse arts experiences. Connections happen both onstage and off as they strive to make performing arts, theater, music, and dance an integral part of our community. Our unique mix of live performances and more intimate workshops, lectures, masterclasses, and School-Time Performances have delighted, inspired, and educated since 1931. Venues span historic and modern theaters, galleries, and classrooms to ensure the best possible experience for both you and the artists.