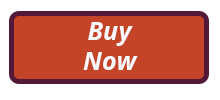 Celtic Thunder will celebrate 10 years of music at Merrill Auditorium when their X Tour comes to Portland, Maine on September 27th at 7:00 PM.
Backed by the amazing Celtic Thunder Band, the singers (Damian McGinty, Ryan Kelly, Michael O'Dwyer, Emmet Cahill & Neil Byrne) will perform ensemble numbers including "Sons of Light", "Toora, Loora, Lay", "The Wild Rover", "Right all Right", and "Castle on the Hill" in addition to nostalgic fun songs like "Celebration", "I'm a Believer", "Seasons in the Sun" and "Rise Again".   
A Celtic Thunder CD will be included with every order for the show.